Exhibition and Display
As a local Orkney printer, we are the goto on the islands for any kind of exhibition and display printing requirements. We can produce a wide range of display products and work with you to source what you want.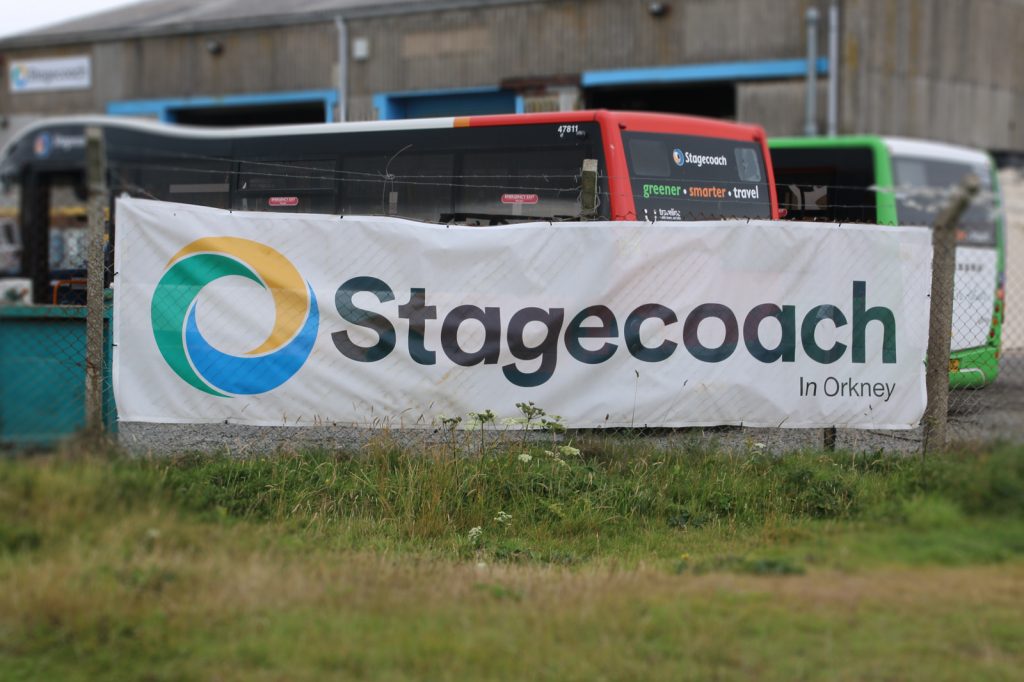 Flag Banners
We have a number of different styles of flag banners that we can produce for you, with the option to have a weighted stand as well. These items come with set pricing.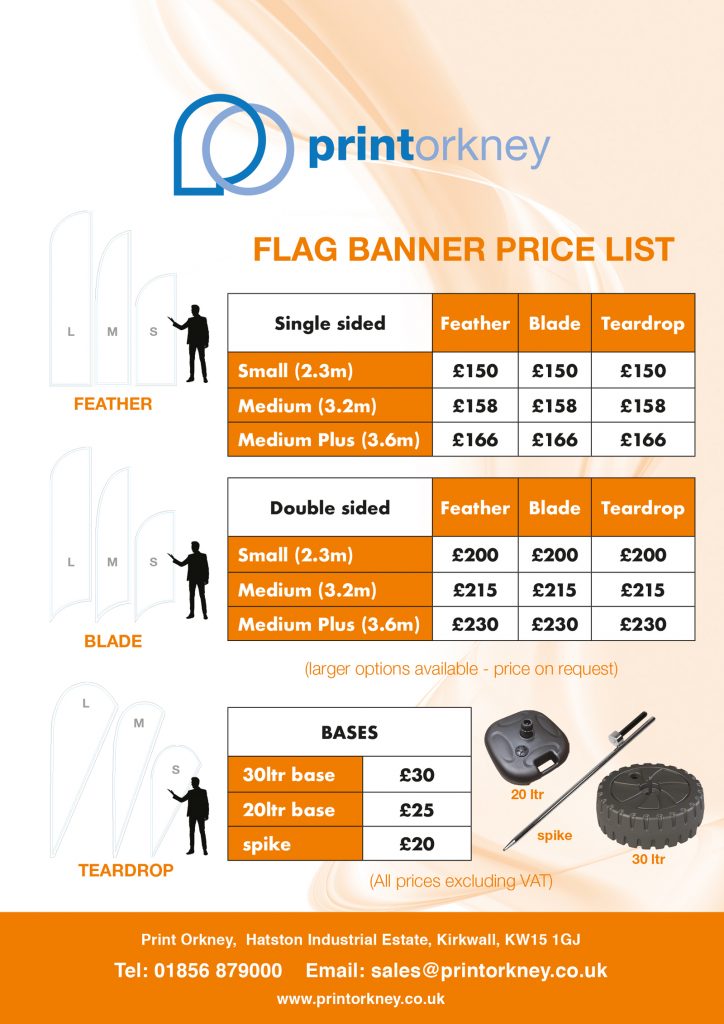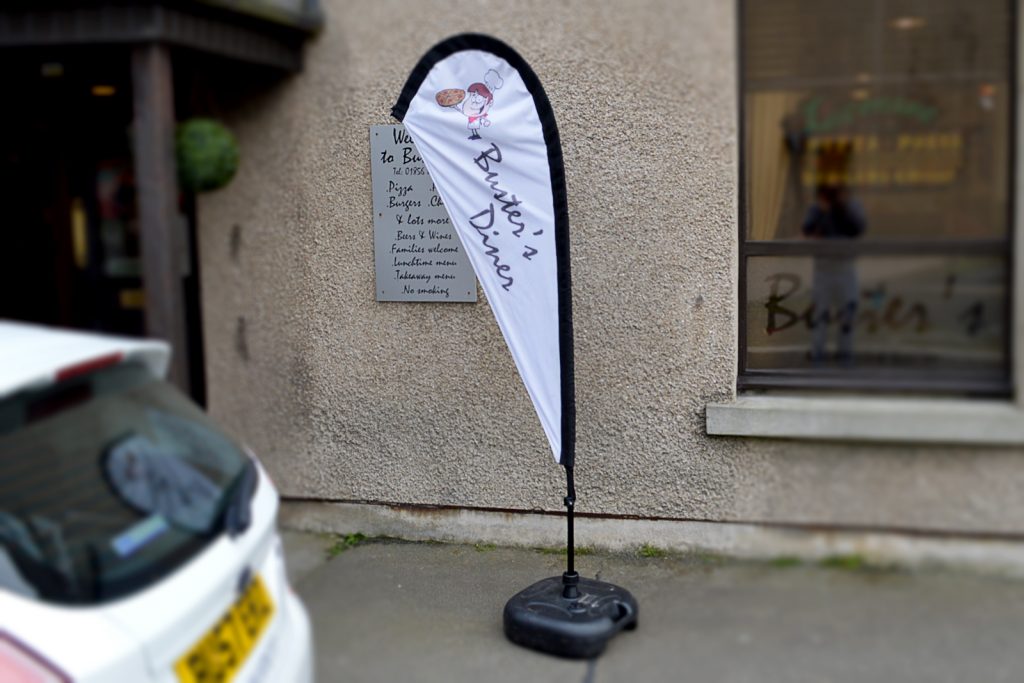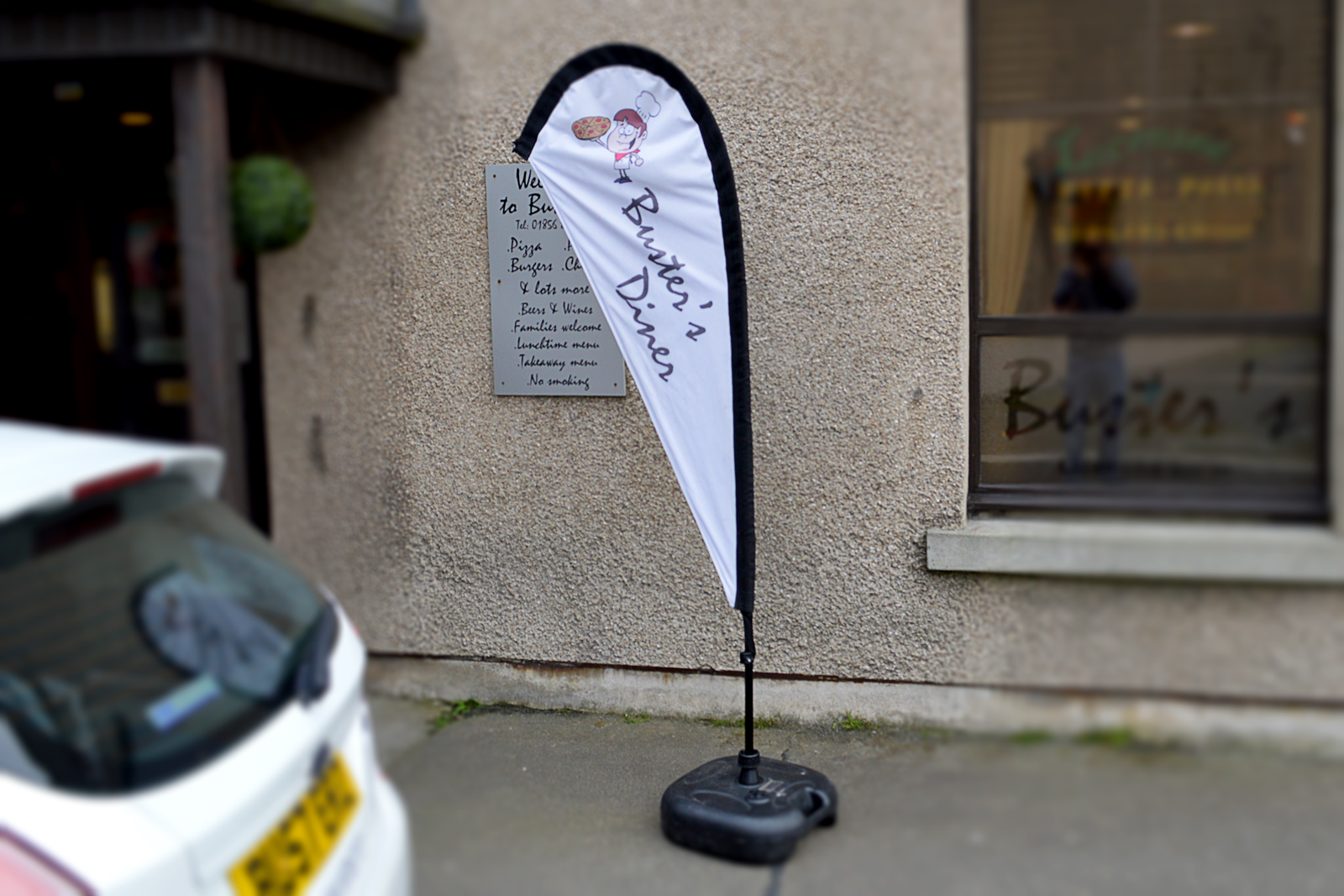 PVC Banners
This type of banner is one of our most popular, as it is weather proof and will survive in most weather types — and, in Orkney, that's a good thing. This item comes with set pricing.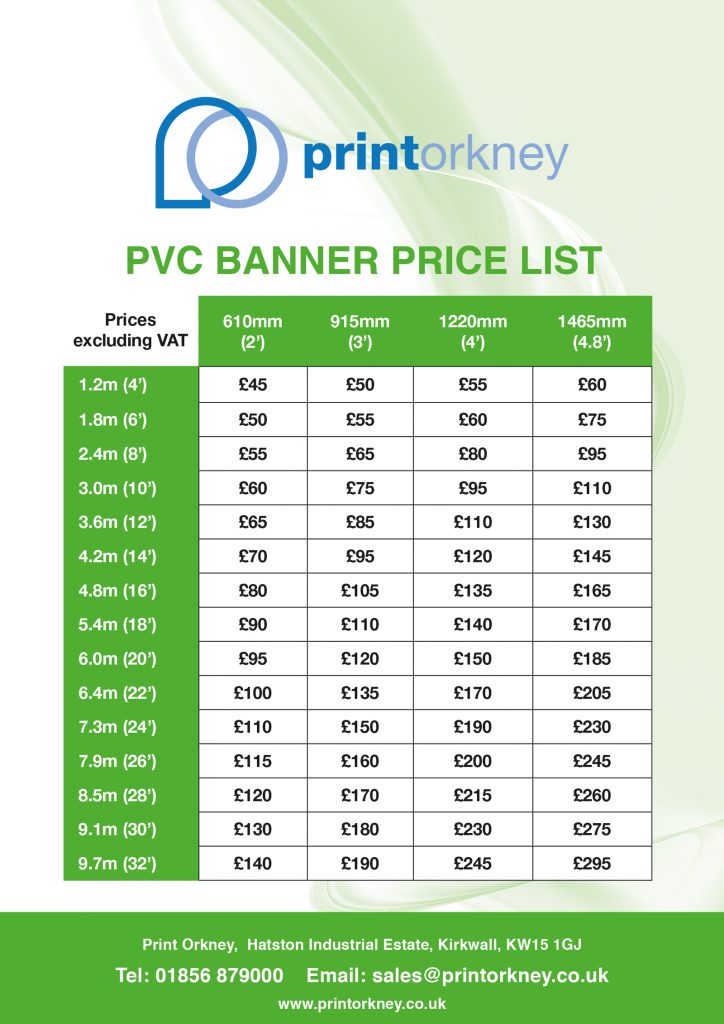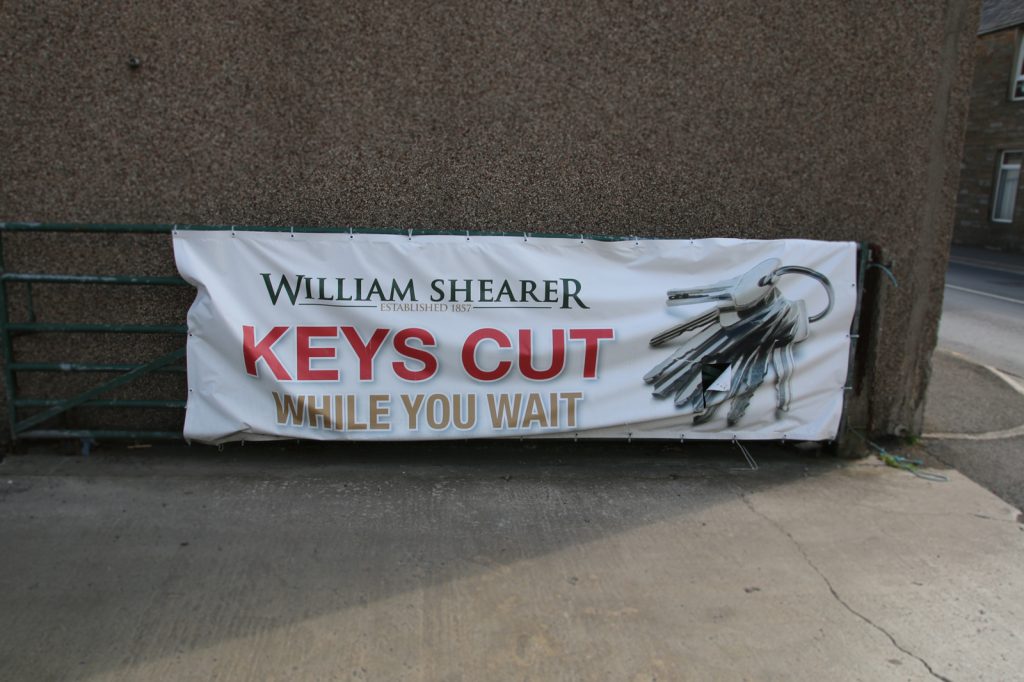 Pull-up Banners
Pull-up banners are an effective marketing tool for event exhibitors. We can design your banner and supply fully finished in its pull-up stand and carry case. In addition to being practical and portable, another advantage of pull-up banners is that the banner can be replaced for a new design in the future.